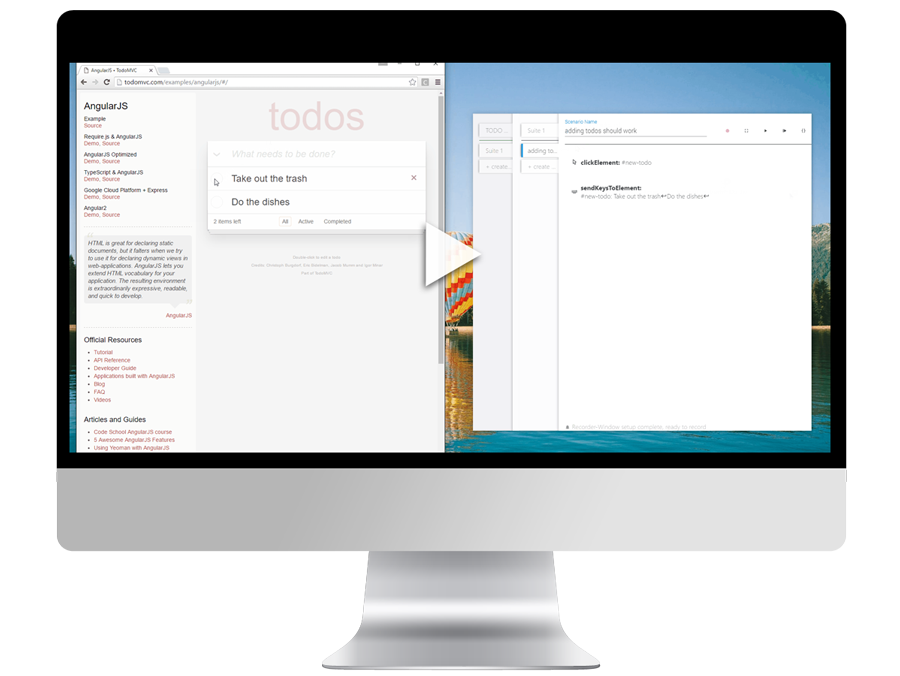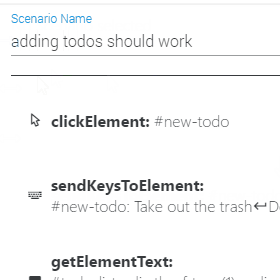 Create tests in seconds
Record input-streams instantly, without writing any code and save valuable time to focus on the important parts of development.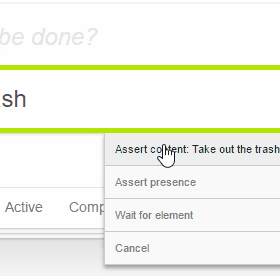 Easy selections & Adjustments
Automatically read values and contents from elements or inputs for assertions.
If you code changes, simply adjust the assertion and your test is fixed.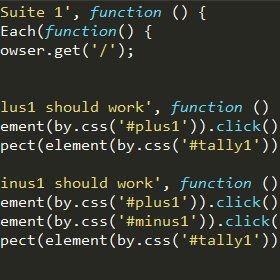 Export & run anywhere
Playback tests directly or export to protractor to run them in a local or remote test-automation-system of your choice.